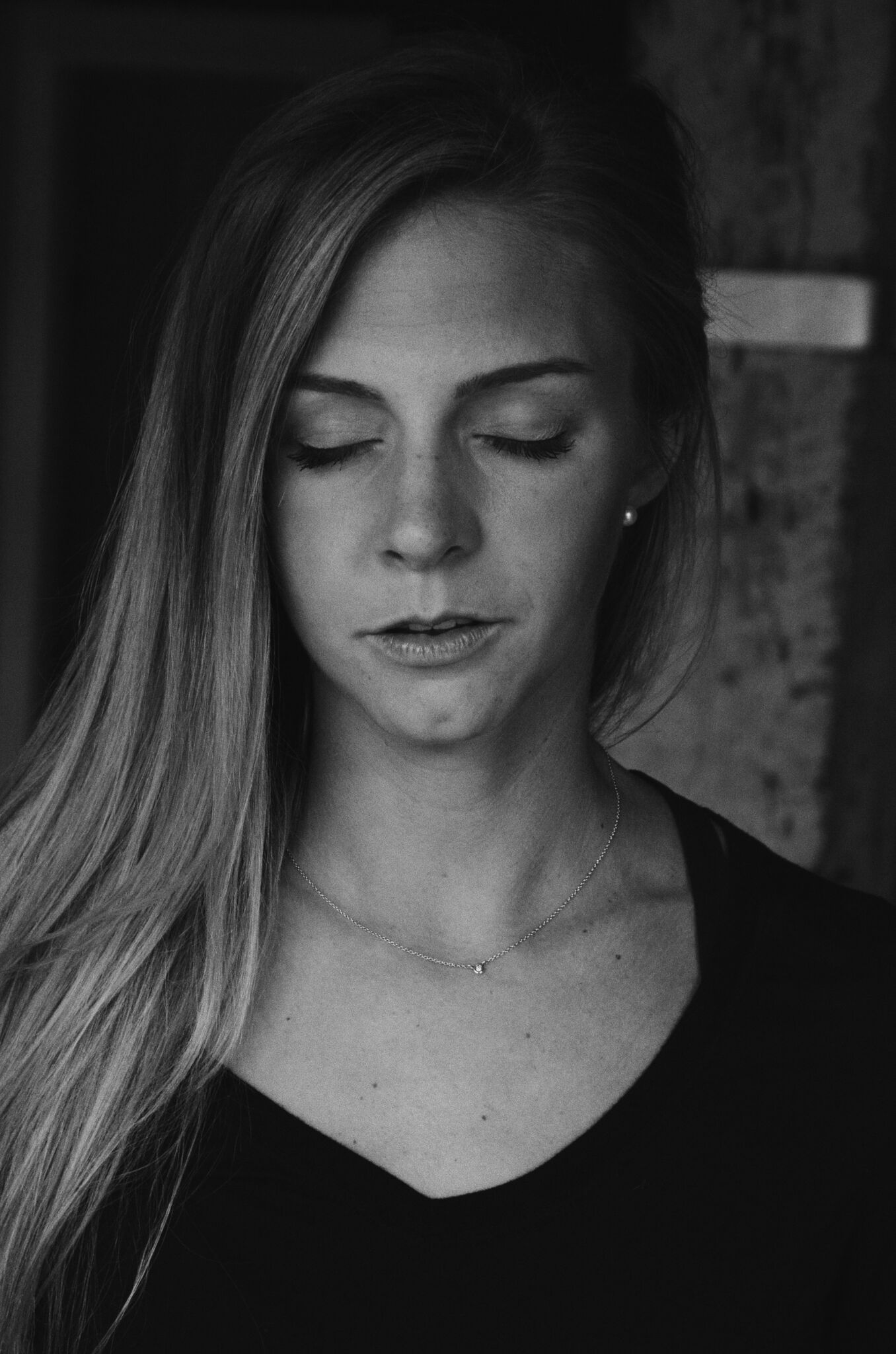 Physiotherapist Diane Rizzardo on
women in the athletic world,
confidence, insecurities, & goals…
I moved around a LOT growing up and when you are always "the new girl" you never forget the people that genuinely welcome you. I met Diane when I was the new girl at Point Grey Highschool. She was a year older than me and I remember looking up to her because Diane didn't have an air of pretention. She had a beautiful warm smile, she was kind to others, and I remember thinking how cool it was that this petite blonde was this strong force on the soccer field (a place that I was TERRIFIED to step foot on).
So I guess you could say she was one of my first girl crushes before the term "girl crush" was a thing. It was no surprise to me that Diane grew up to work in a profession that involves helping people & sports: Physiotherapy. I recently reached out to her when I was recovering from an injury, and found she was filled with knowledge and positive insight too good not to share... thus we set up an interview.
TM: Can you tell us a bit about your journey as an athlete?
DR: When I was 2 months old I started spending my weekends on the sidelines while my dad coached a college soccer team, and soon as I could walk I was playing. When I was in high school I began focusing on soccer and wound up competing for UBC's Varsity soccer team and the Whitecaps FC Women's squad. After University soccer finished I felt like I had lost my identity, so I began running, and now I run half, full marathons and trail races. Just this year I have gone back to playing competitive soccer after 6 years away from it and I'm loving it.
TM: Are there any changes you wish to see for women in the athletic world?
TM: What inspired you to become a physiotherapist?
DR: Again, family. My dad and two cousins are physiotherapists, so I've been exposed to the career from a young age. I love the problem solving aspect of the profession and the challenge of helping everyone find their best health. I also get to put my own spin on my approach by incorporating the latest tools we have like pilates physiotherapy, and I have the opportunity to be my own boss in business and eventually run my own clinic.
TM: What is the biggest thing you have learned in your job so far?
DR: Everyone just wants to be heard. The biggest feedback I get from clients is that they are frustrated with past medical treatment because they've felt rushed in and out the door and don't feel like the healthcare professional working with them is listening to them. I find that especially in the pilates physio environment, people's walls come down and once that happens they are more able to fully connect with their body during the rehab process.

TM: Words of wisdom for anyone in recovery mode? (Or anyone wanting to start taking better care of themselves/get in shape)
DR: Don't make it a chore, find something you love. Exercise is your best preventative medicine and rehab tool. So if you hate the gym - don't go! Instead try swimming, yoga, pilates, Zumba, boxing, hiking...in BC we have limitless options indoors and out! I'm personally totally addicted to Lagree right now because it challenges the muscles I generally ignore.
TM: What are some rituals you like to do to set yourself up for a productive, feel-good day?
DR: I need to eat as soon as I get up or else I get "hangry", and then I try to get a movement session in (usually a quick run or gym). I'm a morning person and I love the feeling of getting going before most of the world is awake. I'm somewhat crazy I know.

TM: What are some insecurities you face and how do you try to overcome them?
It's something I have been working on accepting more lately, and valuing my imperfections because that is what sets me apart from others. There are always physical flaws I can point out (my crooked smile, pointy left shoulder...things that I'm sure nobody else would even notice) but I'm working on cutting out negative self critical talk. It's definitely a work in progress.


TM: On that note...What do you LOVE most about yourself?
TM: If you could go back in time and give your younger self advice what would it be?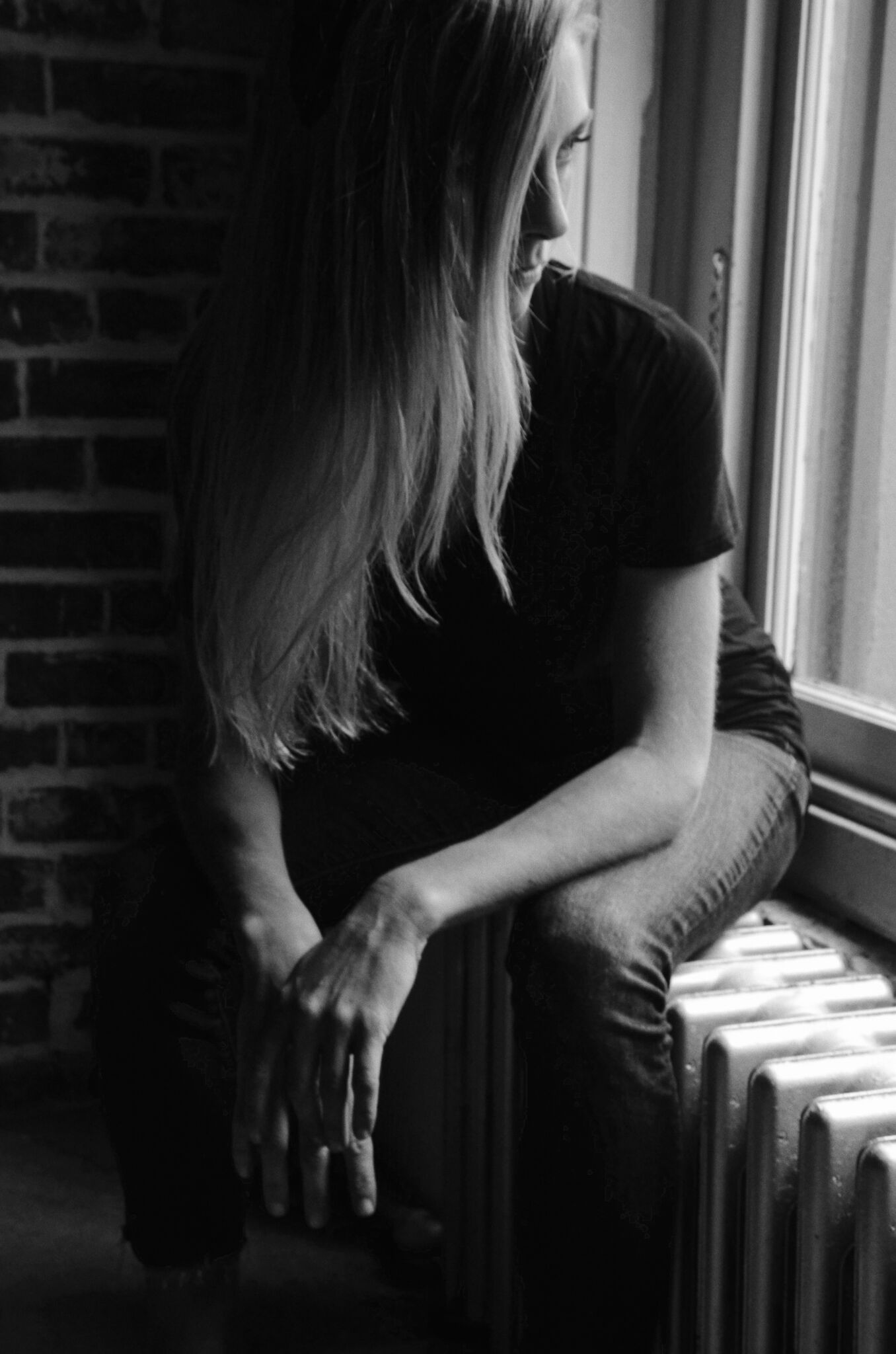 TM: What is your approach when it comes to eating healthy / finding balance?
DR: 80/20. 80% of the time I'm a healthy eater and I'm lucky because I actually love the taste of (most) clean natural foods so it's not hard for me, but anyone that knows me knows that I have an insane sugar tooth. Especially when I'm running more and my body craves quick carbs. Training for the marathon this past spring I adopted Sports Nutritionist Sarah Cuff's advise and I would recommend any runner talking with Sarah about their specific dietary needs for marathons... she is phenomenal!
TM: What is a personal goal you have?
I've always wanted to own my own physiotherapy and integrated health clinic. I think the public's needs are changing and people want their healthcare to be combined into one place where all of their physio, RMT's, personal trainers, dentists, etc. are in communication with each other. It comes back to the idea that everyone wants to be heard as a patient.
Athletically I just want to keep finding new ways to challenge by body, I'm looking forward to running the Boston Marathon this spring and then I think I see a triathlon or longer distance trail race in my near future.
Diane is a Vancouver based licensed BC Physiotherapist, with a Kinesiology background, STOTT Pilates training, and is completing her Sports Physiotherapy and Manual Therapy levels. She also runs half marathons and middle distance sprints both locally and around the world. You can find her along the Vancouver running paths, with friends in a local fitness class or exploring the world-class trails throughout our local and whistler mountains, or back on the soccer field.
website: www.drphysiotherapy.com
email: info@drphysiotherapy.com